the 'bots
all of our critters, beasts, 'bots (and more) are available in the shop!
Along with DOS dog, pixel kitty, and floppy fish, join little miss Robot Girl on her many adventures in her robot world.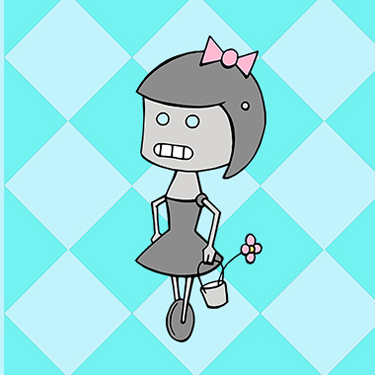 Propelled through life on one squeaky wheel, Robot Girl's mission is to pursue and pick angiosperms of all shapes and sizes. From dahlias to dandelions, nothing is more satisfying than a pail full of posies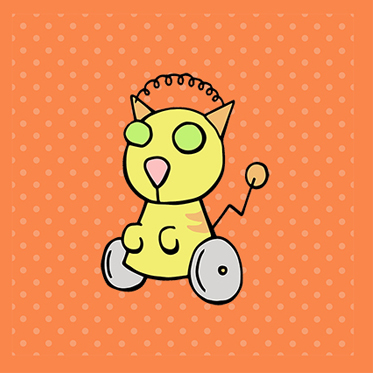 When not wheeling about on wonder-fueled adventures, Pixel Kitty patrols the neighborhood in search of that purr-fect patch of sun for her next robo-cat nap.
Zap! Plucky and playful, Floppy Fish never tires of watching the world turn from his trusty watery home.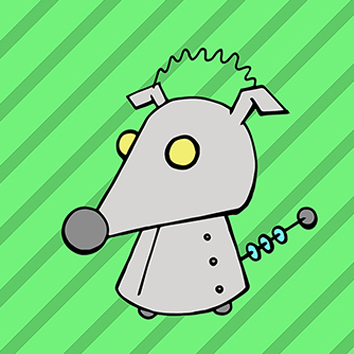 Spinning around from here to there with unbridled canine curiosity, DOS Dog's advanced radar guidance system is specially designed for tracking robo-puppy treats.
Excitement awaits in the world of tomorrow! Explore the future with starbound rockets and your own robot friends!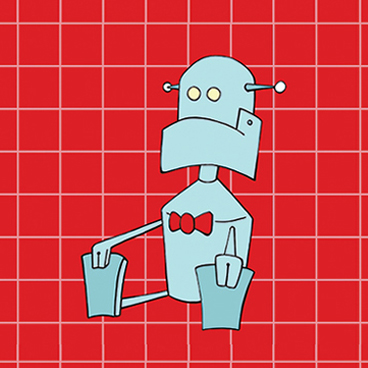 Sweet and shy, Robot Boy can often be found sitting under a shady tree with his favorite new book, enjoying sunny days with his woodland critter friends. Life's a miracle!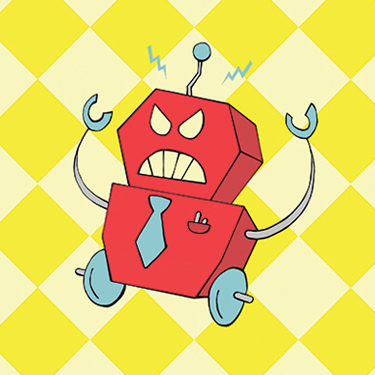 With one or two loose screws, this irritable AI is crotchety, cantankerous, and a touch too surly. But he means well, working hard to establish order in an disorderly world.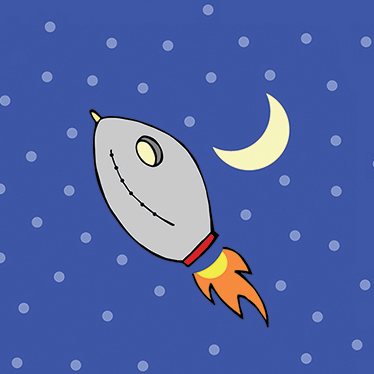 Spacious and comfortable, the X-59 luxury cruiser is perfect for that honeymoon to Mars. Heated seats and real-wood trim add a touch of warmth and class to your next intergalactic jaunt for two.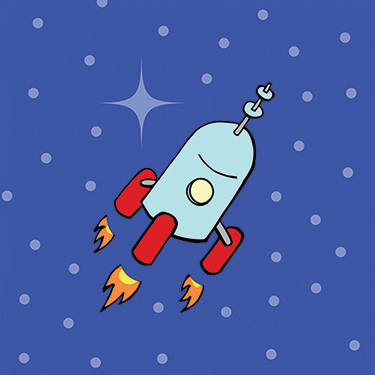 Escaping Earth with the whole family? The P-31 household hauler has plenty of space (in space!) for your next of kin and their accoutrements. Even your four-legged friends will find zero-problems in this zero-g ride.